Aline is a very special friend of mine! Not only do we have being a fan of Reba in common, but lots of other things. Aline is easy to talk to and is a great listener. She has a beautiful voice. Though I've never heard her, I know in my heart that her voice is beautiful. She loves to sing, listen to Reba among other things. She has a heart of gold. She's sweet through and through and will always be a special friend of mine.

Here is a picture of Aline!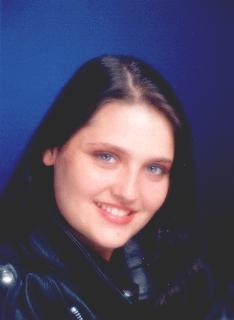 To Aline,
Aline,
You are a very special lady! You have a huge heart! You are a great listener and wonderful friend. I am so blessed to have you in my life. God truly blessed me with your friendship. I know you have a bright future ahead of you, young lady! Don't ever give up on your dreams! Know that I'm always with you in spirit, and that I love you. You will always be a special friend of mine!